C

areer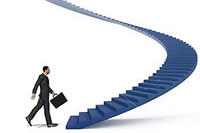 PCM Strescon offers extremely challenging career openings and opportunities to the dedicated performer who wish to be a part of and grow with a multi-national Group already a name to reckon with in its field. 

Committed to providing QUALITY PRODUCTS AND SERVICES to its esteemed Clientele in the global arena, PCM Strescon is looking for Competence, Diligence

Enthusiasm and the Right Mental Attitude in each member of its winning team that will provide customized solution for Railway track infrastructure across the world.
If you feel you are the right person who could be a part of our Team, please contact us at career@pcmstrescon.com.