Our

Products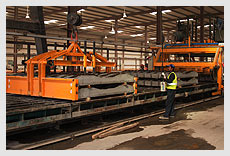 PSOVL and its group-allied companies are engaged in manufacturing various products for Railway applications such are Pre-stressed Concrete Sleepers, Pre-stressed Concrete Bridge Slab and Iron inserts (shoulders).
PSC SLEEPERS :

Our company have vast expertise in the manufacturing of various types of Concrete Sleepers for various applications and they are as follows:


Concrete Sleepers for Broad Gauge Track – 22.5T , 25T, 32.5T Axle Load
Concrete Sleepers for Mixed Gauge Track
Concrete Sleepers for Meter Gauge Track
Concrete Sleepers for Narrow Gauge Track
1 in 81/2 Turnout
1 in 12 Turnout
1 in 16 Turnout
Diamond Crossings (Both with Sleeve and without Sleeve)
Derailing switch
Level Crossing
Switch Expansion Joints
Slack Gauge Track
Dual Gauge Track
Bridge Approach
Bridge Guard
PSC BRIDE SLAB :

Apart from concrete sleepers the group also manufactures two kind of PSC bridge slab for the Indian Railways. They are as follows:


6.1 meter (clear span)
5.8 meter (clear span)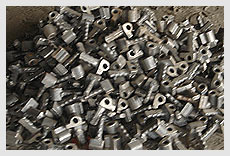 INSERTS (SHOULDERS) :

The group- allied company manufactures SG Cast Iron Inserts (Shoulders) for Railway applications. A state of art 1.50 MT induction furnace is been used to manufacture Inserts for Indian Railways. It maintains stringent international quality standards as per the ISO 9001:2008 norms with in house chemical laboratories to aid quality control. All inserts manufactured are as per the design approved by Research, Design and Standards Organization (RDSO), under Ministry of Railways, Govt. of India.
BALLASTLESS TRACK SYSTEM ( BLT ) :

Manufacture & installation of Rheda 2000 sleeper and track system
Manufacture & installation of washable apron under Rail.One Washable Apron (ROWA )Technology
HIGH SPEED TRACK SOLUTION :

PSOVL has dedicated team and group company support from PCM Railone.AG of Germany. PCM Rail One has 14 manufacturing locations all over the globe and are the leading track solution provider world wide.
METRO TRACK SOLUTIONS

Construction of track along with Flash Butt Welding for Metro


FLASH

BUTT WELDING


The group-allied company undertakes welding of rails using state of the art mobile flash butt welding as per the stringent International norms. Our group company was pioneer in introducing technology of welding on running track line in India. With five self owned mobile flash butt welding plant we specialized in welding on running track as well as in fixed depot. We have already executed welding of rail panel of all sizes up to 10 panel length, including loading and unloading of 10-panel rail at different locations with three tier/ four tier arrangements with our own mechanized system.